This article is about the short called Marble the Sociopath. For the character, see Marble.
Say wha?

---

Marble the Sociopath is not it's official name. The name has either been given by fans, or it was refferred to this by any character in Object Overload and it's reboot. Whatever it is, the name is a conjecture.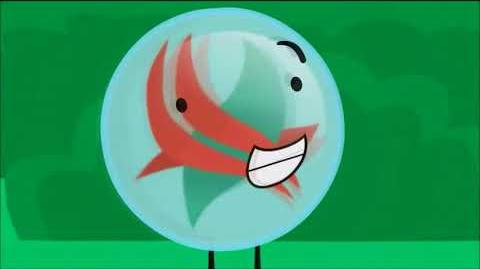 Marble the Sociopath is a short, seemingly unfinished video created by Niall. It has the style of the reboot, despite Marble not having the tooth loss. The song clip is from a song called "Sad," which was featured in the comedy called "What." Despite being friendly by animation, the song "Sad" has swears. The video seen on the right is a censored version. The short was used in the second episode of ThePotatoOfAwesome's object show archive video series "The Lost Object Files."
Transcript